Fast neutron irradiation has been known to be a very effective mutagen for decades and has gained widespread recognition as a gene knockout approach for plants. Deletions from fast neutron irradiation range from 1 bp to >30K bp, with most deletions at 1 to 4 kb in size.  The Stacey (University of Missouri) and Stupar (University of Minnesota) laboratories are leading efforts to induce and characterize fast neutron mutants.  These irradiations are conducted at MNRC, as the facility houses one of the most ideal fast neutron irradiation facilities in the world for plant seed mutagenesis.  More information about this technique can be found at the University of Georgia Soybean Mutagenesis Project website.
The MNRC intends to establish this technique as a more widely used genetic tool and to build a library of optimal mutation radiation doses as a function of plant species to help guide researchers to better use the technique.  Previously irradiated seed types include: soybean, corn, wheat, rice, mung beans, tabacco, and many others.  Sample sizes can be up to one to two kilograms in weight per irradiation.  Ideal mutation doses range from 10-40 Gy. Dose from thermal neutrons and gamma-rays are relatively low and do not contribute significantly to overall dose.  Most irradiation can be completed within one week of arrival.  Typically seeds must radioactively decay for 2 weeks before the seeds can be returned to the researchers as "non-radioactive".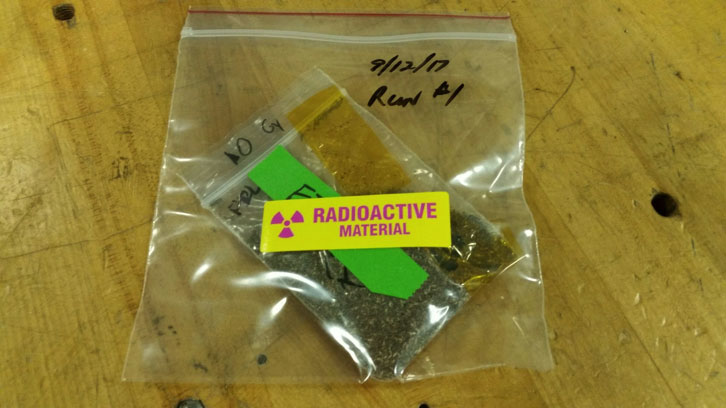 If you are interested in conducting seed mutagenesis studies at MNRC please contact us.