No Super Powers but Nuclear Program Gets Students Excited about Science
November 26, 2018
By Lisa Howard
Nuclear physics isn't usually on the curriculum for high school and middle school students, but during the past year more than 1,000 students and teachers from 20 schools have been doing some fundamental experiments at the UC Davis McClellan Nuclear Research Center.
The facility in Sacramento was originally built by the U.S. Air Force to detect corrosion and hidden defects in aircrafts using neutron radiography and other non-destructive means. But many students who visit are curious about whether the reactor might have other, more exciting capabilities.
"They want to know if falling in the reactor tank will give them super powers," explained Wesley Frey, director of MNRC.
Frey gives students the disappointing news that, unlike in comic books, exposure to radiation won't give people super powers. At best, they could maybe get an advantageous mutation. "But I explain, the chances of getting an advantageous mutation are very, very low. About the same as winning the Powerball jackpot every week for a year," said Frey.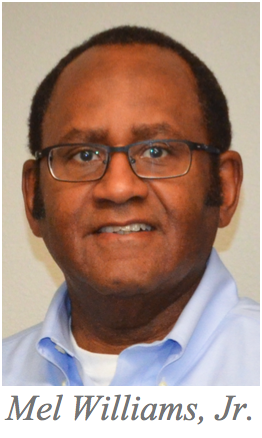 The students' visits are part of the Nautilus Program, an outreach and education effort funded by the Office of Naval Research to help students from diverse backgrounds get excited about STEM (science, technology, engineering and math). In addition to Frey, retired U.S. Navy Vice Admiral Mel Williams, Jr., supports the program at MNRC.
"The Nautilus Program lets students learn about nuclear science at an actual research reactor," said Williams, who is a nuclear trained submariner in addition to having been a fleet commander. "They get to do hands-on experiments and learn about a type of science they may know nothing about."
Chad Kitzmiller, who teaches physical science at Douglass Middle School in Woodland, took his eighth-grade class to MNRC last year. As part of his curriculum, he teaches students about atoms and nuclear reactions, so the field trip fit right in.
"I think the main things students can get out of visiting the reactor is to heighten their love of science and maybe encourage them to go into science fields," said Kitzmiller. "What surprised the students and me the most was the Cherenkov radiation. We all thought that was really cool!" said Kitzmiller.
Cherenkov radiation is what gives a water-moderated nuclear reactor its characteristic blue glow.
In addition to field trips for students, the Nautilus Program also offers continuing education for secondary teachers.
Anne Webster, who teaches chemistry and AP chemistry at Elk Grove High School, went on a tour of MNRC with a group of other science teachers.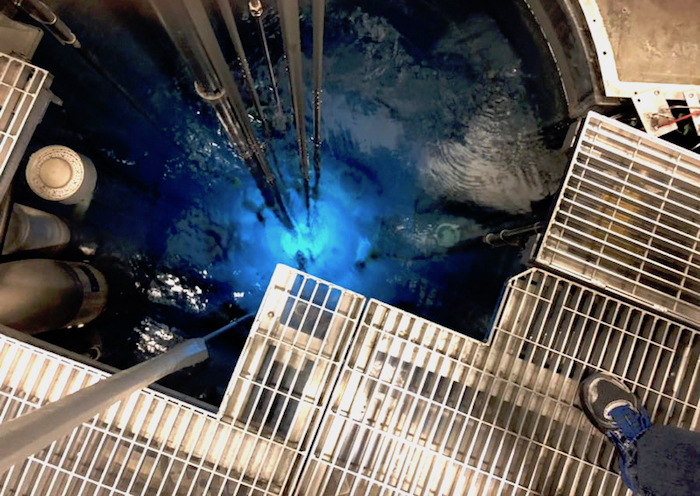 "I didn't even know the place existed," said Webster. She teaches a short unit on nuclear power and was interested in getting information she could bring back to her classroom. "The facility is very cool. I think the kids would really like it."
Although most of the students are from schools in the greater Sacramento area, a few classes have come from as far away as Fairfield and Lodi and one came all the way from Reno.
California Next Generation Science Standards
The program has been developed around core ideas of the California Next Generation Science Standards.
"The concept of positive and negative feedback is strongly emphasized in the standards," said Frey. "It is a negative feedback system in our fuel that makes the MNRC reactor inherently safe. The students don't really need to understand all of nuclear physics that create that negative feedback, but they do walk away with an understanding that negative feedback makes a system inherently stable," said Frey.
Another core idea from the standards is planning and carrying out investigations. For one project, Frey has students bring in samples of different types of fish from restaurants and grocery stores.
"Most high school students have heard not to eat too much fish because it is high in mercury," said Frey.  "Using the reactor, we can actually measure mercury content in fish down to one tenth of a part per billion. Once the students have the results they can make their own conclusions about how mercury moves through our ecosystem," said Frey.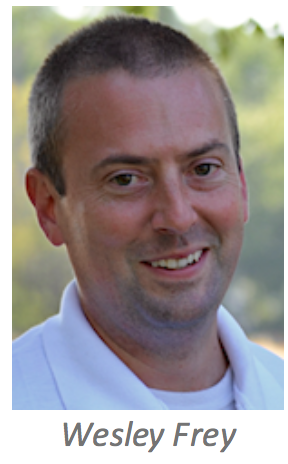 Frey himself became interested in nuclear science at an early age, about twelve. "My dad had a friend, a retired professor, who would talk to me about nuclear engineering. That had a big impact on me." He went on to study nuclear engineering UC Berkeley and then did his doctoral work at Oregon State University. Frey was appointed director of MNRC in 2016.
The Nautilus Program covers costs for classes that want to visit the facility. "For some of these schools the fact that we can pay for transportation and buy everyone pizza is a deciding factor in allowing them to come and visit us," said Frey. About half of the participating schools are from lower socioeconomic areas.
One eighth-grade student told Frey she really liked the facility. "She asked me if girls can be nuclear scientists, too? I told her yes, and that the timing would work out well so she could take over as MNRC director when I retire," said Frey. "Only time will tell if she takes me up on the offer."
Contacts
Media Resources