Applications of Neutron Radiography
Neutron Radiography has a wide range of uses, including:
Imaging casting to ensure that the mold materials don't carry into the castings as impurities

Validating the proper fill of pyrotechnics in actuators

Studying the flow of oil in automobile transmissions

Facilitate fluid flow analysis

Imaging of lithium batteries and hydrogen fuel cells

Analyze O-ring placements

Image carbon, gun powder grain structure, plastics, lead, and other heavy metals

In-vivo imaging of the vascular system of plants

Proper bounding of different substrates with epoxy

Air and water inclusions in solid samples (e.g. geological samples)
Radiography Certifications and Standards:
The MNRC neutron radiography program conforms to the ASTM E748-16 and ASTM E545.

The MNRC possess a current Directorate of Defense Trade Controls (DDTC) certification.

The MNRC maintains an International Traffic in Arms Regulations (ITAR) compliant program.

The MNRC holds a Defence Contract Management Agency (DCMA) approved site plan for possessing ammunition and explosives (A&E) that is based on the requirements of DoD 4145.26M.  MNRC routinely performs non-destructive testing on A&E.  Our site plan allows for the possession of hazard division 1.3 and 1.4 materials.  It is possible to possess hazard division 1.2 and 1.1 material but a long lead time is required.   Please note MNRC is a non-destructive testing facility and that we are not authorized to manufacture, live-fire test, or dispose of A&E.
Neutron Tomography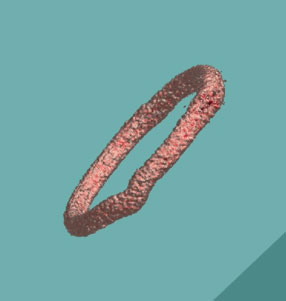 Neutron tomography (or neutron computed tomography, NCT) similar to medical CT and MRI scanning, creates a three-dimensional image by reconstructing a series of radiographs to visualize the inner structure of industrial, biological, geological, engineering, and other samples of interest. NCT creates a three dimensional image of a sample by reconstructing a series of radiographs as the sample is rotated through 180 Computed tomography, allowing the visualization of the inner structure of the sample. With the ability to penetrate metal casings or other sample environments, neutrons can, for example, expose an O-ring used in sealing joints, revealing flaws in the inner material caused by the fabrication process.